Sri Kanya theaters in Vizag were destroyed due to fire accident on Monday. Two cinema theatres were in a huge fire here on Monday, police said. There were no casualties.
A short circuit is suspected to have caused the fire in the Kanya and Sree Kanya theatres located in the same building at Gajuwaka area.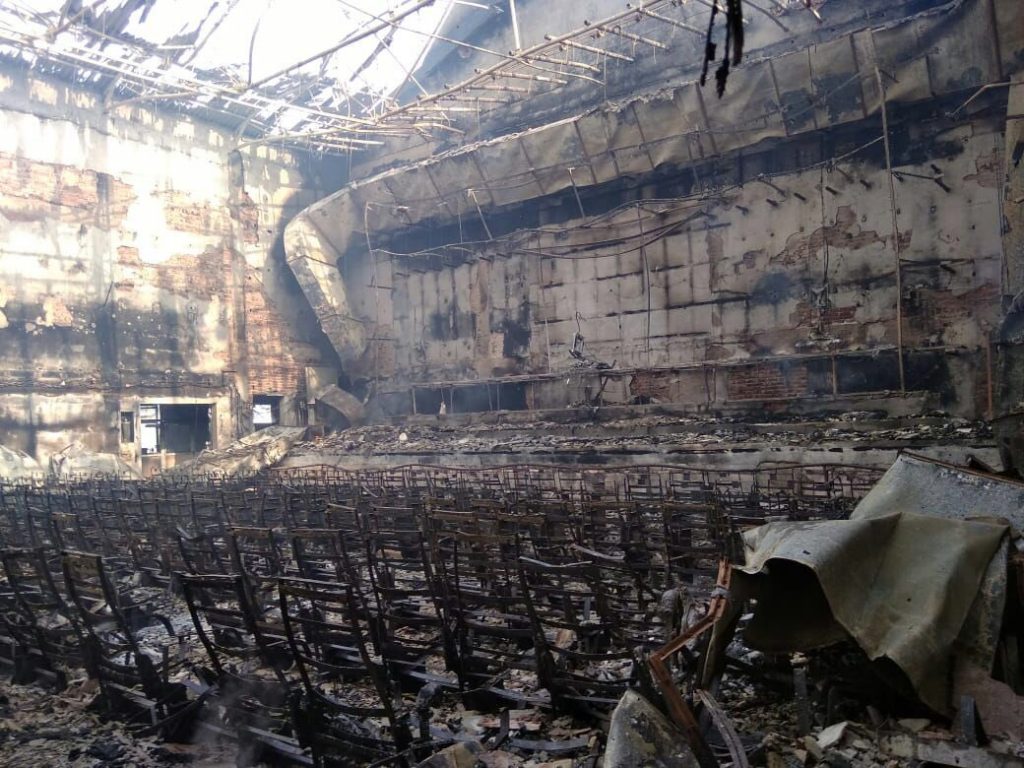 According to the police, a sweeper noticed smoke coming out of the building and alerted the staff but by the time fire engines rushed to the spot, both the theatres were completely gutted.
Fire fighting personnel with eight fire engines battled to douse the blaze. The loss is estimated to be Rs 3 crore.