Sri Reddy's popularity is no less than any star heroines. She has got millions of followers to her social networking pages. Look at this, Sri Reddy is also being invited to inaugurate stores. She inaugurated a Bakery shop in Saidabad.
Speaking on the occasion, Sri Reddy said that she is being welcomed by couple of political parties but is not interested to join politics at the moment.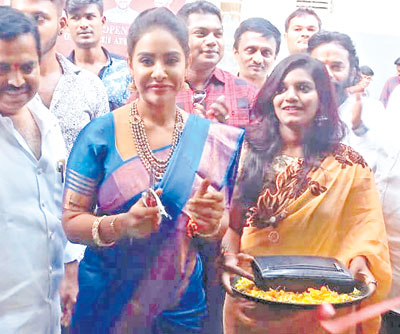 The actress predicted that Pawan Kalyan's Jana Sena party will be disastrous in upcoming elections confining to not more than four seats.
Sri Reddy is believed to be backed by YSRCP as she was seen accompanied by the party leader Tamanna when she abused Pawan.
On the other hand, rumours are also rife that TDP is funding Sri Reddy for mud-slinging on Powerstar.