Sri Reddy has been constantly nagging over Pawan Kalyan for past few days that it doesn't attract news mongers anymore. Latest, the mouthy actress breathed fury on Keerthi Suresh. Jr Mahanati's laughter is said to be the reason for Sri Reddy's anger. At Pandemkodi 2 (Sandakozhi 2) trailer launch event, Vishal mocked at SriReddy saying it is good that she started acting in movies.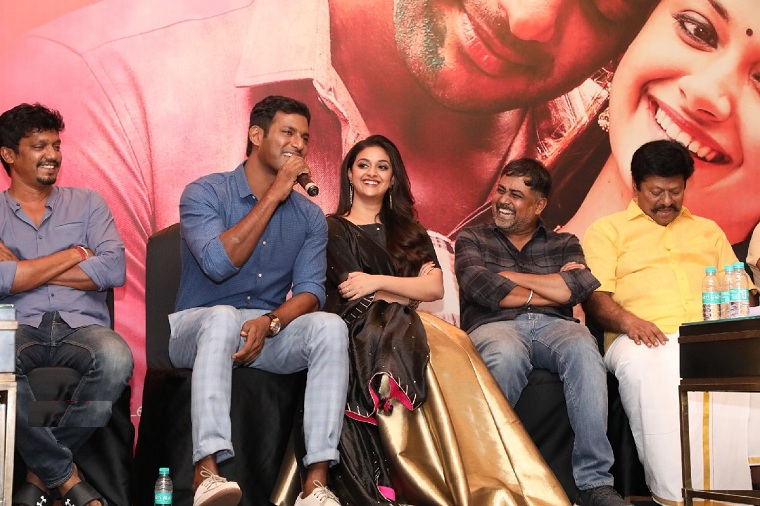 "Atleast she will be busy.. instead of making false allegations on others. But filmmakers should be careful by keeping cctvs or else she may accuse them for sexual harassment later," quipped Vishal. Keerthy was seen laughing at this statement. Srireddy got offended that she cursed Keerthy mercilessly.
"Keerthi suresh is laughing so awkward when vishal garu is talking about me..dn worry madam u wl not be a best position always..one fine day you wl understand struggler's pain..i never forget ur smile..mind it..hum.. you are flying in the clouds now." wrote she on her social page.