Everyone who haven't watched Biggboss episode was astonished to hear that Samrat has gone out of Bigg Boss house. Are you all wondering why Samrat went out of Biggboss house? As everyone knows he is charged by on theft allegation made by his wife, K Harshitha Reddy.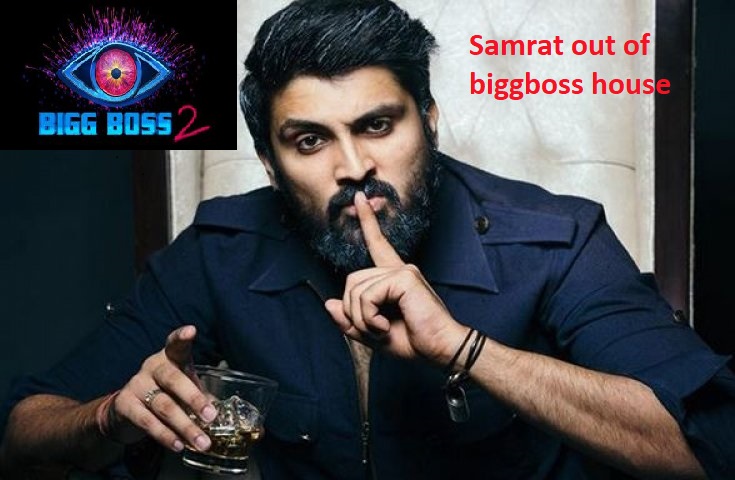 A few months back Samrat wife has filed a case on him against stealing money and gold from her, regarding this issue he is attending court hearings. Though being in Bigg boss house he went out for the court trial for the second time.
Regarding this Nani has given clarity that Biggboss team has agreed for his obligations before signing the agreement when the housemate has raised doubts over the obligation of Samrat going out of the house. As a host, Nani is winning hearts with his judgments and diplomacy towards contestants
Coming to the nominations, as a sudden surprise, it is a dual elimination last week where Ganesh, Nutan Naidu were eliminated and in this week Amit, Shyamala, Kaushal and Deepthi are in nominations.