Samantha's sun kissed bikini photos that went viral recently are being trolled by fans. The actress enjoying her U Turn success shared some pics holidaying with hubby Naga Chaitanya. Sam is seen wearing bikini and in another pic she was flashing her thighs in ultra short dress.
Some conservative twitteratti trolled her for wearing such skimpy revealing attire after getting married into a respectable family of Akkinenis. Some hooligans went overboard abusing her with sleazy remarks.  Samantha retorted in her style by tweeting  a pic with middle finger giving clear indication to the trollers that she's not going care a damn for their moral policing.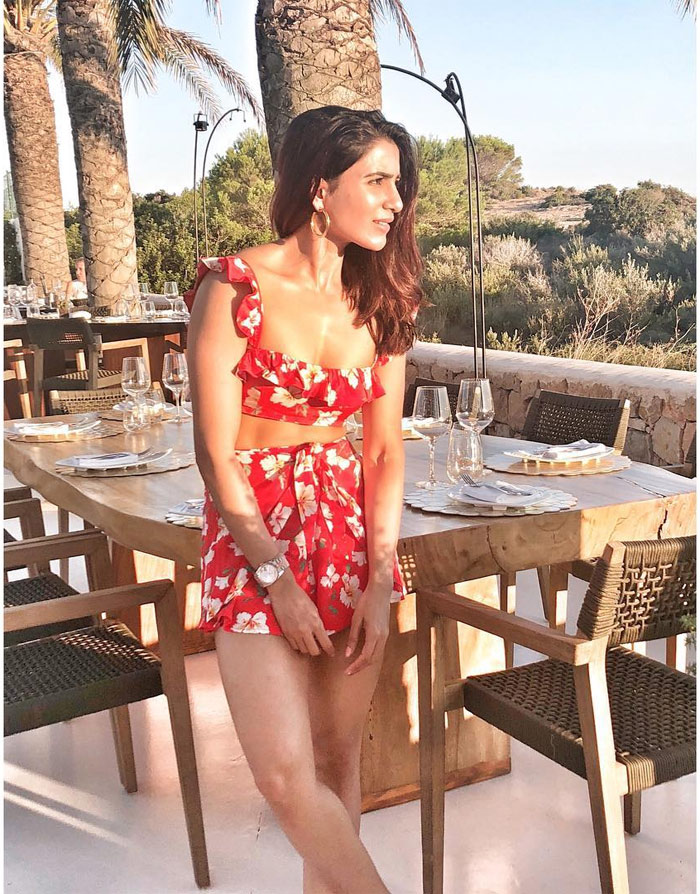 Samantha's best buddies Rahul Ravindran and Vidyuraman stood in support of her and lashed out at the trollers with hard-hitting comments. A cheap website posted the images with distasteful title reading "Samantha's Cleavage Show going viral." "Would you write this kind of a headline if a hero slogged at the gym, got a six pack and posted a topless pic? You'd say so and so hero's smashing six pack look. If a hero posts a pic in shorts would you call it 'sensational thighs show by hero?' Please have some respect." tweeted Rahul.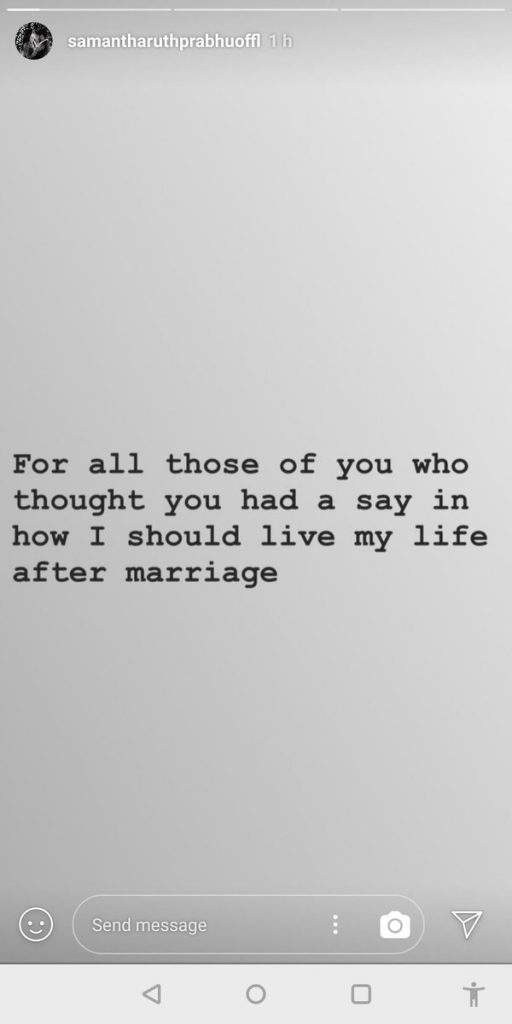 Vidyuraman wrote,"A woman married or unmarried should be allowed to wear what she wants. Sick and tired of this moral policing. Wonder when this disgusting double standard will come to an end. Kudos to @Samanthaprabhu2 for her IDGAF attitude 👏🏼 break boundaries babe."