Baahubali stars Prabhas and Rana Daggubati were on Karan Johar's Koffee with Karan show along with their director SS Rajamouli. Karan usually asks some extremely personal questions to the guests and they are expected to be open.
Recently, Arjun Kapoor was embarrassed as he was asked to tell about his sex interests in front of his younger sister Jahnvi Kapoor. Saif Ali Khan too was asked about his sex life with Kareena Kapoor in front of his daughter Sara Ali Khan.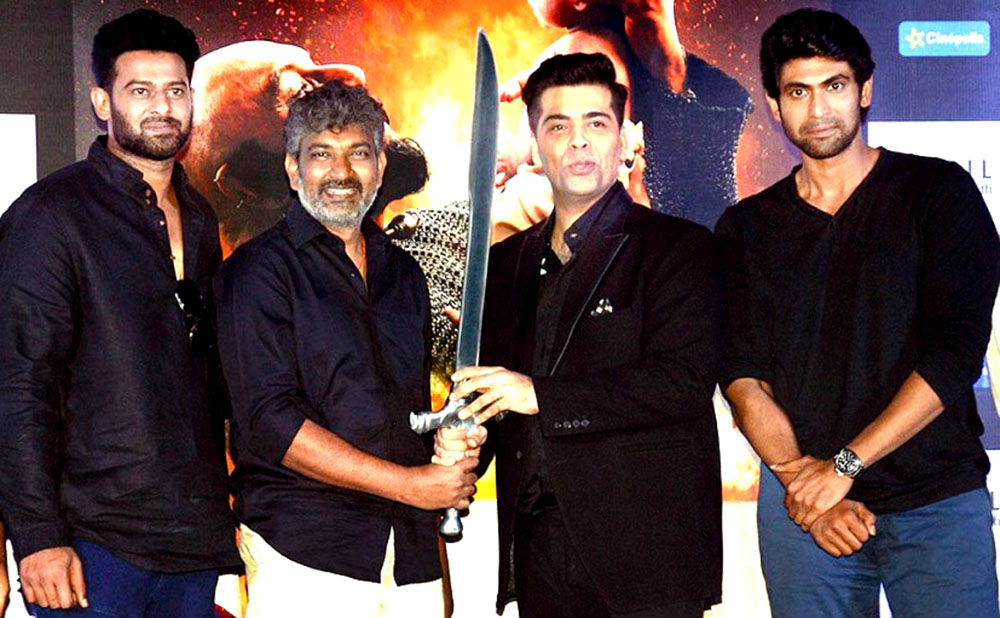 Guests are to take the roaster light. Prabhas is known to be a shy guy who is reclusive and introvert while Rana is flamboyant.
Karan Johar posed some kinky questions to Prabhas. Rebel star was seen blushing. Karan didnt stop there, he went on cracking some adult jokes to the embarassment of Prabhas. However, Prabhas gracefully snubbed the comments with his cheerful smile. Rajamouli and Rana stood for the darling by countering Karan in their witty style.