Pawan Kalyan will be resuming Porata Yatra from Eluru. He held meeting with Pastors and auto drivers on Tuesday morning. Pawan said," people don't have to believe me. They may vote for anyone they like. I will keep working for welfare of the needy." The Jana Sena chief urged fans not to come to his meetings just to see him.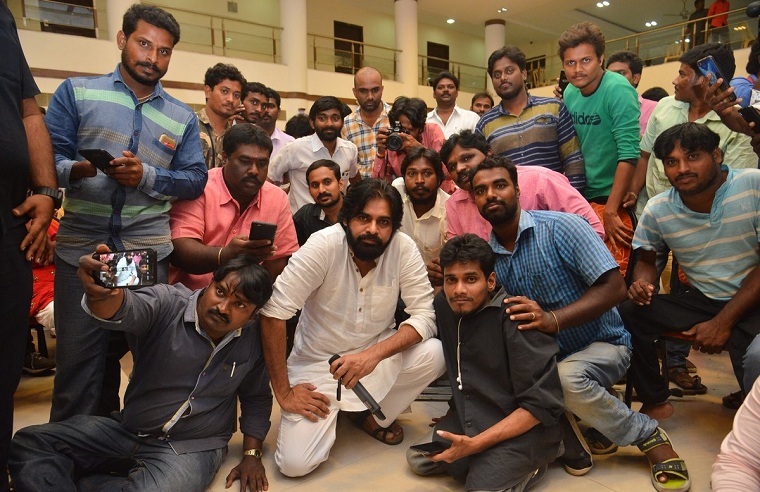 "Forget Pawan Kalyan as an actor. Join me if you want to serve the society," said he. Pawan interacted with physically challenged people. They shared with him their grievances. Pawan assured to help take their concerns with the government.
"I can understand the problems faced by physically challenged people and their parents. I fell very sick once that I couldn't even walk. I also remember how I suffered when my son Akira got injured," said an emotional Pawan.