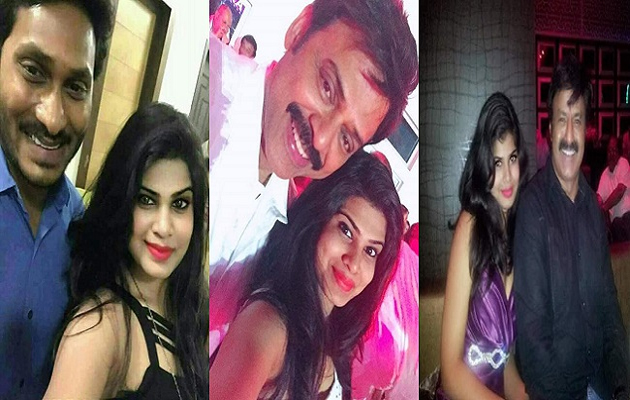 Despite Pawan Kalyan's appeal to his fans not to personally attack YS Jagan and his family, fans continue their mud-slinging against Jagan.
Fans are circulating a old pic of YS Jagan on social media. The pic is going viral on internet. YS Jagan can be seen taking a selfie with actress Alekhya Angel. Fans linked her Jagan. It was during launch of a movie audio CD at his Lotus pond residence in Feb, 2017.
However Alekhya claims she had taken selfie many celebs and that Jagan obliged on her request.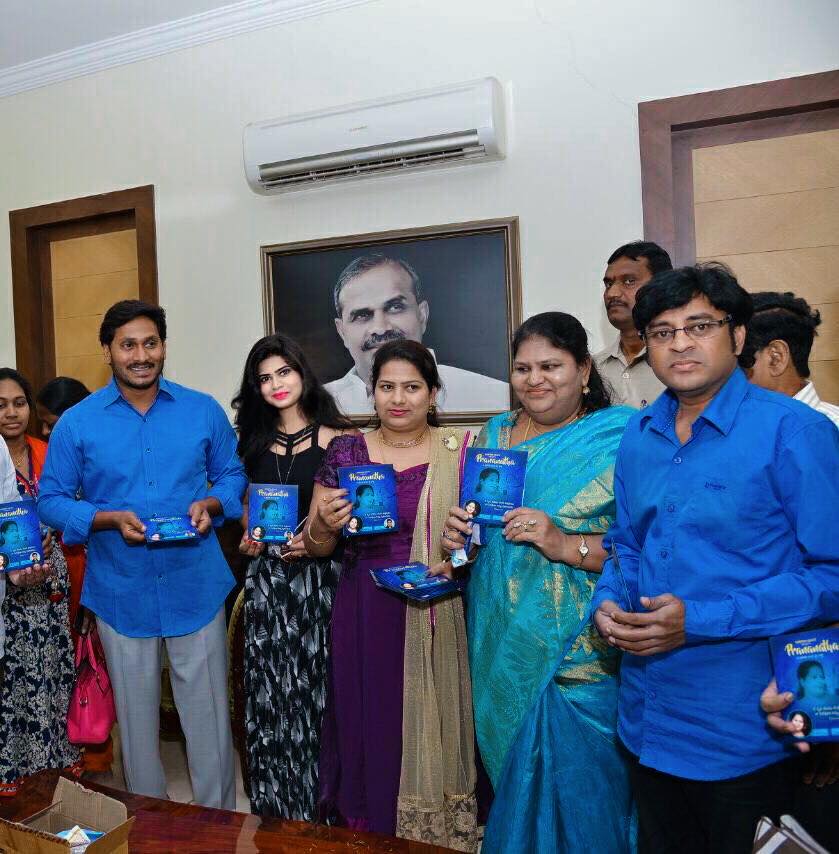 The actress has given clarification on her social networking page. Here's what she shared…
"I heard several embarrassing rumours about the selfie with Y.s Jagan garu..The rumours in circulation are completely baseless..Last night I got many screenshots from my fans about this embarrassing baseless rumours..I have now decided to issue this statement, to strongly condemn them..they are insensitive, disrespectful and they are damaging our dignity and reputation..
I am only issuing this statement as i am deeply hurt.. Who are circulating this rumours needs to understand my pain and trauma that can be caused to an individual by these kind of rumours..
" And let me explain you all about the selfie with Jagan garu..it was a CD launching event at lotus pond Hyderabad on 18/2/2017..I attended the event with my family along with the music team..AFTER THE CD LAUNCHING I ASKED JAGAN GARU FOR THE SELFIE and it was merely a CASUAL REQUEST for the SELFIE with JAGAN GARU who is like a FATHER FIGURE and like an ELDER BROTHER and many others were also taken SELFIES..I am ONE OF THEM who CLICKED A SELFIE….I think you People are under impression that you are attacking JAGAN GARU to defame HIM instead you are attacking ME and My HONOUR too…
I AM A VERY BIG FAN OF Power Star PAWAN KALYAN GARU and to his humanity works…..BEING AN ACTRESS I ALWAYS FOLLOWS HIS FOOTSTEPS…and as far as this POSTING…plz..before POSTING any STUFF like this by LINKING a "GIRL' NAME" and "COMMENTING" in a UNACCEPTABLE MANNER …DONT YOU PEOPLE THINK ITS A "GRAVE SIN" JUST IMAGINE IF SOMEBODY DOES THE SAME THING WITH YOUR OWN SISTER HOW DO YOU FEEL ? By posting BLINDLY YOU PEOPLE ARE DAMAGING THE IMAGE OF OUR GREAT HERO OF OUR INDUSTRY AND SPOILING THE FUTURE OF A "INNOCENT GIRL" " SOMEBODY'S DAUGHTER and SISTER" for NO FAULT OF HER…which is "HURTING BADLY"
" illemo Duram..asale chikati gaarandharam..dhari antha gathukulu..chethilo deepam ledhu..kaani Gundela ninda dhairyam undhi..✊🏻👊🏻 when ever I feel depressed or low I always remember this words..this words has given a great impact on me..may be aa dhairyam thoney Meru intha darunam ga troll chesina dhairyam ga unna..undagaliga..
Being a FAN OF OUR POWER STAR PAWAN KALYAN GARU and HIS HUMANITY I REQUEST YOU ALL TO DELETE THIS MEANINGLESS POSTING which is HURTING ME And DAMAGING the IMAGE of OUR PAWANISM and HIS HUMANITY…."[sic]