Superstar Mahesh Babu is no exception for trollers. Certain dance movements of Prince have been trolled earlier embarrassing him. Latest, a Tamil stand-up comedian named Manoj Prabhakar mocked Mahesh Babu's acting skills.
In a viral video, Manoj Prabhakara criticized Mahesh's expressions comparing him to rocks and his looks to Katrina Kaif. As known, Mahesh made his debut in Tamil with Spyder. Manoj said SJ Suryah who played villain was expressive with half face but Mahesh didn't act a bit. " Telugu audience sent him to Tamil, pity AR Murugadoss. Mahesh listens to others phone calls in the film. I haven't his mobile and found all Smileys with same expression like him. Mahesh fans are trolling Tom Cruise to learn acting from their hero, funny isnti it," said Manoj.
Movie Artiste Association has written a letter to Nadigar Sangam to take action on Manoj.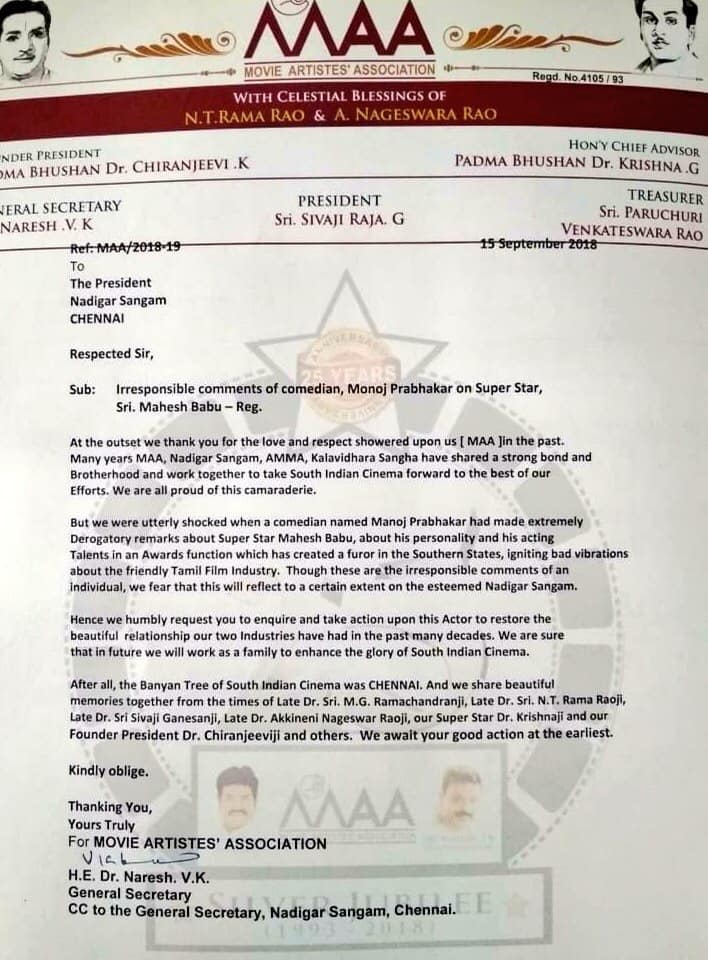 Mahesh fans are furious over Manoj's ridiculous remarks. They started trolling Manoj abusing and cursing him. Manoj has to apologize on his facebook. He posted a video saying it wasn't personal but for fun.