Actress Madhavi Latha lambasted Bigg Boss 2 show and the organizers. She criticized the way double elimination was done on Sunday. Nutan Naidu and Ganesh were eliminated from the Bigg Boss house. Madhavi Latha is not conviced with the logic behind elimination.
Madhavi Latha pointed fingers at voting system which has no significance in elimination. "Bigg Boss is making weird decisions. I am shocked to see Amith as winner," said she. Further she warned,"Don't dare make comments on me. I am no ordinary girl. I belong to Film Industry."
Madhavi Latha made debut as heroine with Tanish in Nachavule. She also played heroine to Nani in Snehithudu.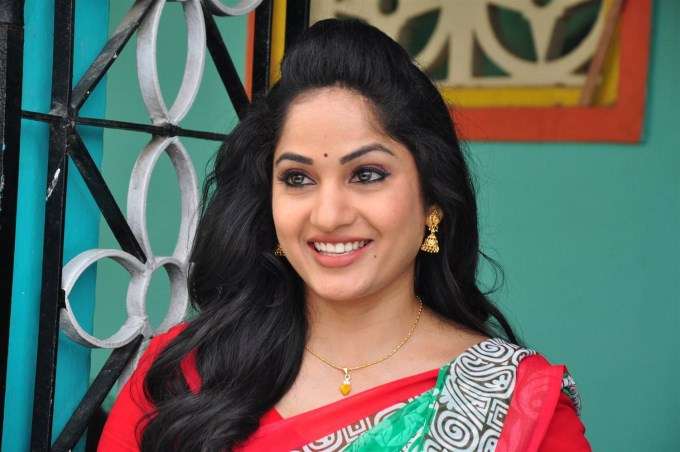 Here's what Madhavi Latha wrote on her social networking page,
"Amith got least votes…. but
Due to re entries ….Nuthan eliminated
Simple BUGBOSS GAME STARTED ade Bigboss
From now mee votes ki pedda value undaduu inka nundiiiii….. just wait and watch
( b4 commenting on me…. remind one thing…. am not a common girl…. INDUSTRY)
Remunarations isthunnapudu team ki oka lekka untadi guru….. idi cinema kadu reality show…. team heads will decide n judge finals….favoritism must…. rumors i never do . I always speak facts… nammithe nammandi nammakapothe pondi
Nakenti ….. tv shows gurinchi nake lectures ichevallani chusi navvukovadame best option
Naani Just Host but his favorite might be countable in team discussions
AMITH NI FINAL WINNER NI CHESINA SHOCK AVODDU ……
Naani and Tanish both re my hero's but why am nt so favour ?? Bcos when thy talk good i appreciate . If not ntg. I hav no favours no enimity"
Madhavi Latha again wrote, "Janala qtn :- bigboss valla enti use?
Ok cinema valla enti use???
ENTERTAINMENT
same here
Now a days no diff between small n bigscreen
Idi janallo oka part thats it….. simple logic…. TV leni life imagine avudda no
Serial chudakunda ladies enthamandi untaruu??? Its so boring but still why that laaaaaaaaaaaagggggg
Pathetic serials bcmg popular????
Bcos its part of our life…..
ENTERTAINMENT
thriller
Family drama
Comedy
Horror
Action
Ila enno ennennoo pattern of movies
Same like TELEVISION
Andulo short series kanuka winner evaro telsukuntaruu anduke excitement"