This Sunday, all the roads in Telangana will lead to Pragathi Nivedhana Sabha being held by TRS Government at Kongara Kalan. Roads in Hyderabad surroundings have turned pink with party banner and flexis.
Over 25lakh people are expected and more than 5000 TSRTC buses will be plying exclusively for the purpose. KTR has urged public not to travel unnecessarily on Sunday to avoid traffic chaos.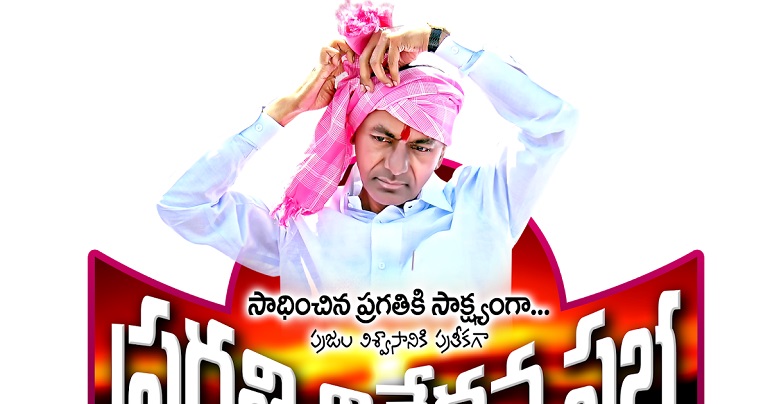 On the other hand, rumours are rife that Telangana Chief Minister K Chandrasekhara Rao may dissolve the Assembly Tomorrow ahead of the Pragathi Nivedhana Sabha. As per grapevine, CM will hold an emergency Cabinet meeting to discuss further action.
As known, KCR wants to advance elections in Telangana. He wants it to be conducted along with Madhya Pradesh and Rajasthan.
If reports are to be believed, Assembly Dissolution will take place at 2.04 PM on Sunday as 6 is lucky number for KCR. Governor will have to seek Election Commission to hold early elections in Telangana.