Fifty Shades of Grey is one film that shocked world film lovers. The Hollywood film that released in 2015 was banned in India as it contains inappropriate content for viewers in the country. The romantic thriller portrays lead pair indulging in perverted and extreme sexual acts.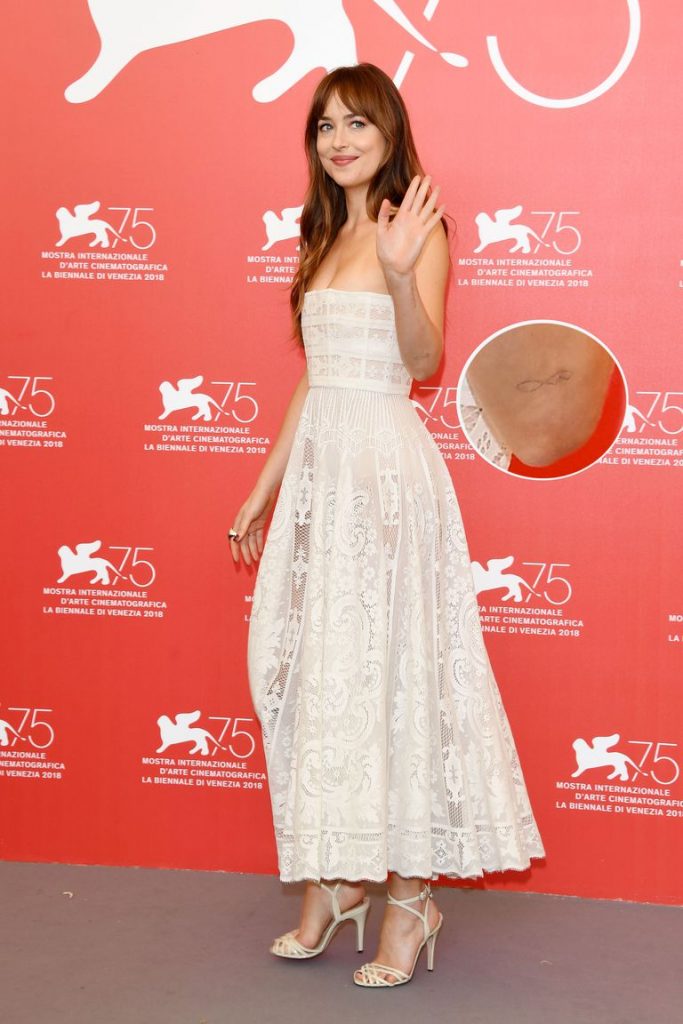 Dakota Johnson who played female lead has become a rage with her sex appeal and bold performance in the film. Dakota Johnson was recently in news for sporting infinity tattoo matching it with alleged boyfriend Chris Martin. Latest, the beauty is in headlines for wrong reasons. Dakota Johnson happened to attend Venice Film Festival. She dazzled in a sparkling white gown on the red carpet.
Renowned filmmakers Michael De Luca is accused of touching her inappropriately. Shutter-bugs have caught him crawling his hands over her chest. Shockingly Dakota hasn't objected him. Apparently, she obliged to him as he was the one who made her a star, feel twitterati.