Fasak! The globally trending word will now become a movie's title. Fasak has been most viral and googled word on internet in recent times. Social media is flooded with memes and spoofs on Fasak.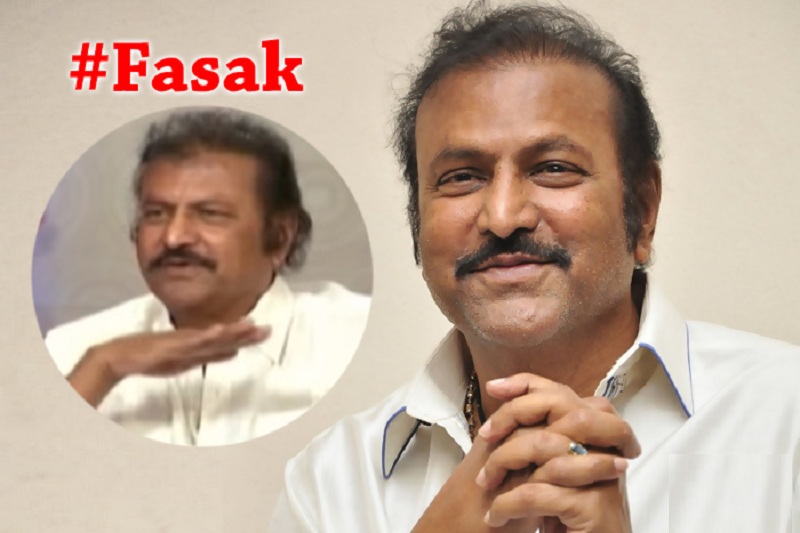 It all started with actor Mohan Babu using the word randomly on Rajdeep Sardesai's interview. Who else but Manchus hold the patent on the word Fasak. Manoj had recently inaugurated canteen named Fasak at Sree Vidyanikethan Engineering College in Tirupati.
The latest grapevine is that Vishnu Manchu has registered the titled 'Fasak' at Film Chamber under 24 Frames Factory. It is not yet known whether he will make a movie with other hero or he himself shall act in it. Let's wait to know.