Honor killing of Pranay by his wife Amrutha's father is fresh on the minds. Yet another honour killing took place in Telangana. A 20-year-old girl was murdered by parents for marrying a youth from a different caste. The incident happened in Kalamadugu village of Mancherial district.
Anuradha belonged to Vaishya community while Laxman belonged to Yadava community. The couple eloped to Hyderabad and got married at Arya Samaj on December 3.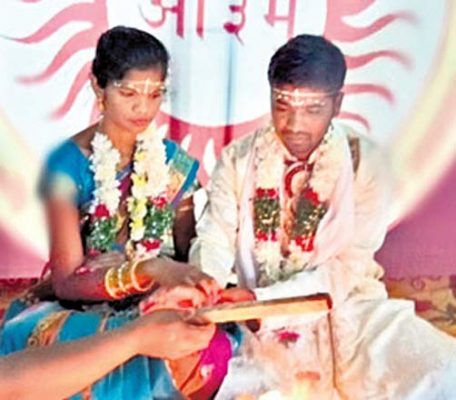 According to cops, Anuradha's parents and relatives attacked Laxman's house and forcibly took away Anuradha.
They killed and burnt her body. Later dumped the ashes in drainage.
The incident that occurred on Saturday night came to light on Sunday as Anuradha's husband A. Laxman complained police.