Pawan Kalyan is busy touring in USA. He visited Washington DC and discussed with Urban Development secretary on investment oppurtunities in AP. He has given interviews to Bloomberg TV and radio station.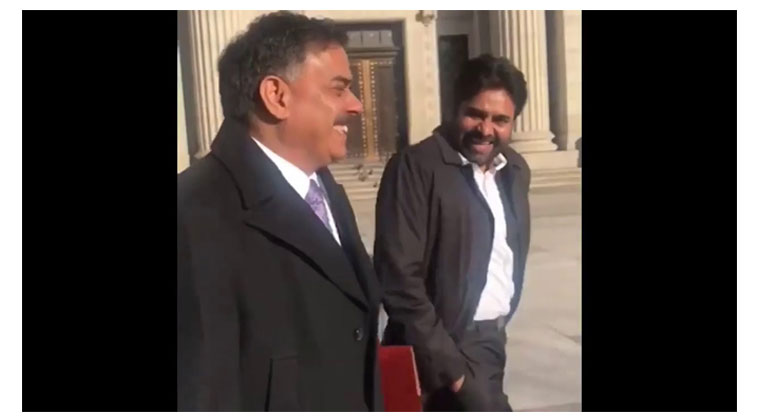 Janasena chief is accompanied by Nadella Manohar. Janasena Pravasa Garjana will take place on Saturday, Dec 15th in Dallas from 5pm to 11.30pm. Pawan met several NRI families in Dallas on this occasion.
It is expected that nearly 10,000 NRIs will participate in Janasena Pravasa Garjana. Pawan will address public at Toyata Music Factory where arrangements are being made. Rally and roadshow will be held in Dallas with nearly 1000 cars. Pawan will participate in walkathon with NRIs.