In Ravi Babu directorial 'Adhugo' teaser is released on 7th September. The teaser is trending at first place with a record number of views within twenty-four hours. The teaser trending is matching to a star hero movie teaser. However, it is a positive response from the audience towards the experimental film 'Adhugo'. The trailer of the movie is releasing on 12th September.
This is for the first time live-action 3D animation has been extensively used to create a stunning photo-realistic piglet on the Indian screen.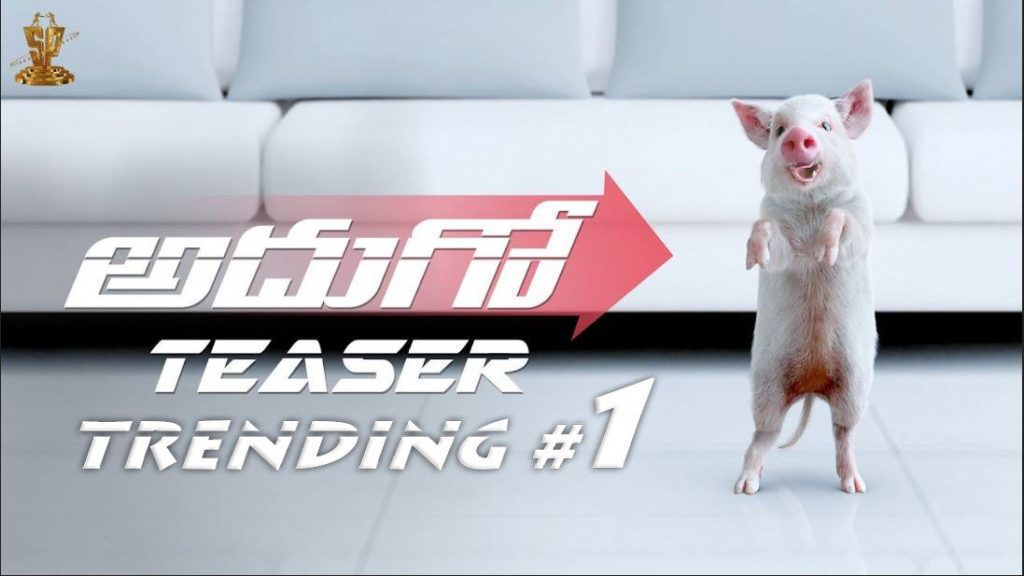 Suresh Productions have bankrolled the movie, Prashanth Vihari is the music scorer, Sudhakar Reddy has handled the camera, Ravi Babu has produced the film under A Flying Frog banner and 'Adhugo' is getting dubbed into all Indian languages. 'Bunty' is the title for the rest of the versions.