The entire Telugu States have been shocked by the horrific act of a father killing his own son-in-law Pranay under honor killing. Pranay a Dalit married upper cast girl Amrutha on a few months ago.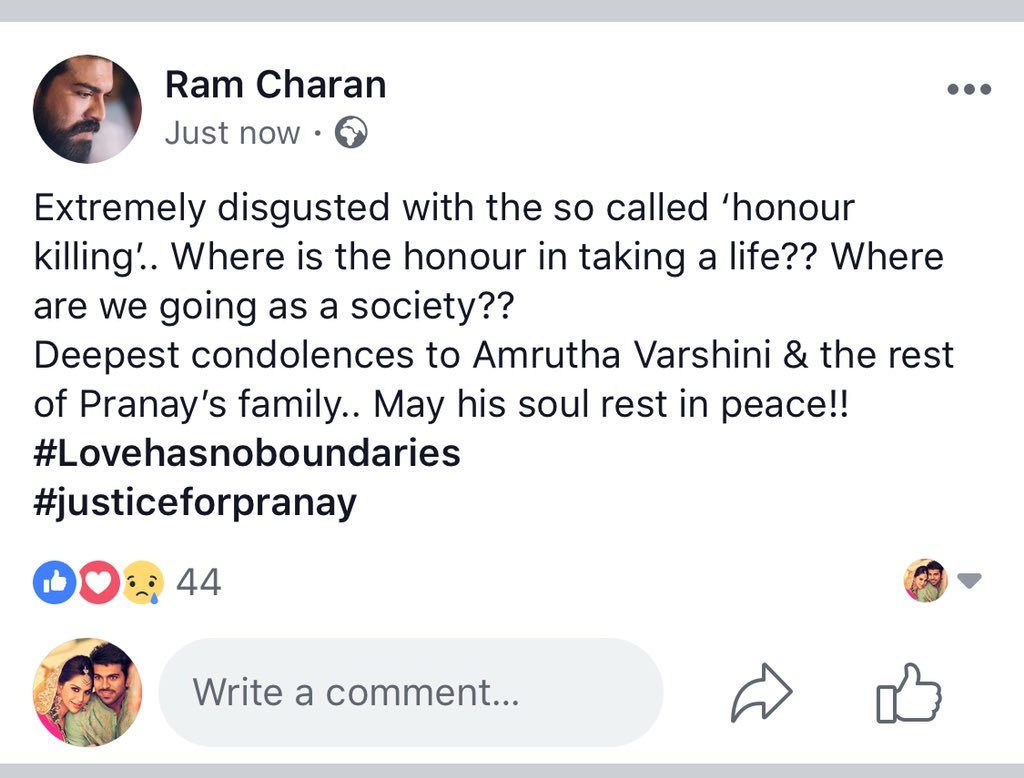 Disturbed by the inter-caste marriage her father gave supari to rowdies and murdered Pranay in broad daylight. This entire issue has shocked the entire Telugu states on the name Honour killing. Actor Ram Charan has responded on this issue via his social media platform.
Manchu Manoj also responed on this issue. Here is what Manchu Manoj said on the murder of Pranay.