Baahubali team Prabhas, Rana and Rajamouli were on Koffee with Karan talk show hosted by Bollywood filmmaker Karan Johar. The show was aired on Sunday night. Karan is known to ask too personal and tricky questions putting guest in spot. Prabhas who is known to be reclusive and shy had to face some embarrassing questions.
Perhaps, he gracefully handled them and gave equally witty answers to Karan.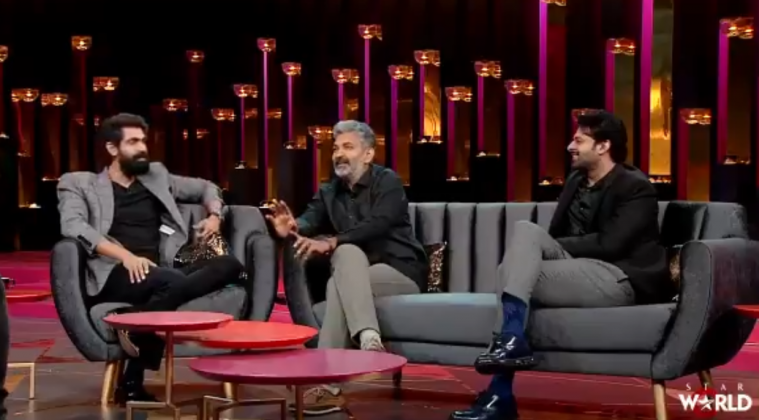 One obvious question everyone expected was about his relationship with Anushka. As usual, Prabhas heaped praises on her as a terrific performer and said that he loves to act with her again and again. "We've been co-stars for 8 years and she's a wonderful friend but there is nothing between us like being rumoured, " said the Rebel star.
Meanwhile, Rajamouli said that Prabhas is too lazy for relationships and that's why his marriage is getting delayed.
Same thing was asked to Rana about Trisha. Guess what? The Bhallaladeva agreed that Trisha had been his long-time friend for more than a decade. "But the relationship didn't workout and I am pretty much single now. However we remain good friends," said he.