Pawan Kalyan seems to gain sympathy over YS Jagan after knife attack on latter at Vizag airport. Janasena chief hasn't been targeting YSRCP chief much of late. Pawan and Jagan indulged in war of words earlier. Jagan criticized Pawan over his three marriages while Pawan points at Jagan's disproportionate assets case.
Both seems to be on compromised lines to take on their common political rival, CM Chandrababu Naidu. As per buzz in political circles, Pawan is said to be seeking Jagan's support in defeating ruling TDP party. Pawan's party might garner vote bank of Kapu community. But that's not enough to make big difference. He tried to woo Dalit vote bank by seeking Mayawati's support but it backfired.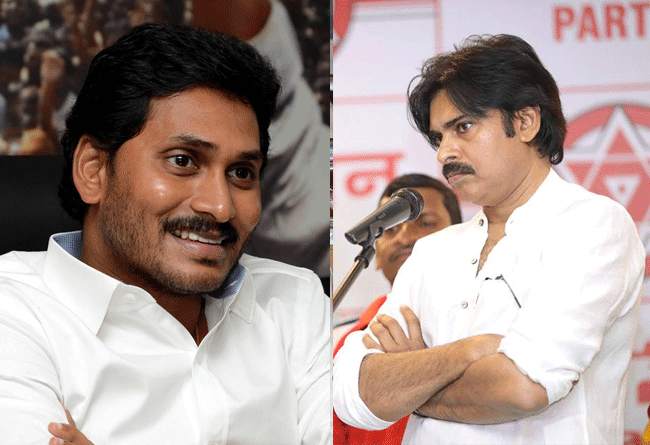 YSRCP is believed to be Dalits interest. So, Pawan feels that alliance between Janasena and YSRCP could easily defeat TDP in the 2019 elections. Political analysts feel that if both parties go hand in hand in the upcoming elections, TDP will be reduced to less than 30 seats. On the other hand, ruling party has been alleging that Janasena and YSRCP have got secret pact with BJP.
"Pawan is adopted son of BJP and Jagan is thief son of center," quipped Lokesh. Pawan is eyeing 40 seats for Janasena without any support. If the alliance of Janasena and YSRCP turns out to be true than winning elections would be cakewalk for them, feel supporters or both the parties. But who will form the government is million dollar question.