Pawan Kalyan has been confessing that he doesn't have huge money like Chandrababu Naidu or YS Jagan at his public meetings on Porata Yatra. Janasena chief has reportedly planned a fund raiser event in USA.
Pawan Kalyan will be touring USA to raise funds through a series of events planned in various states of America. As the elections are nearing , the party may need money for its activities. Nevertheless, Pawan has huge fan following but that is not sufficient to run a party in current political scenario in the state.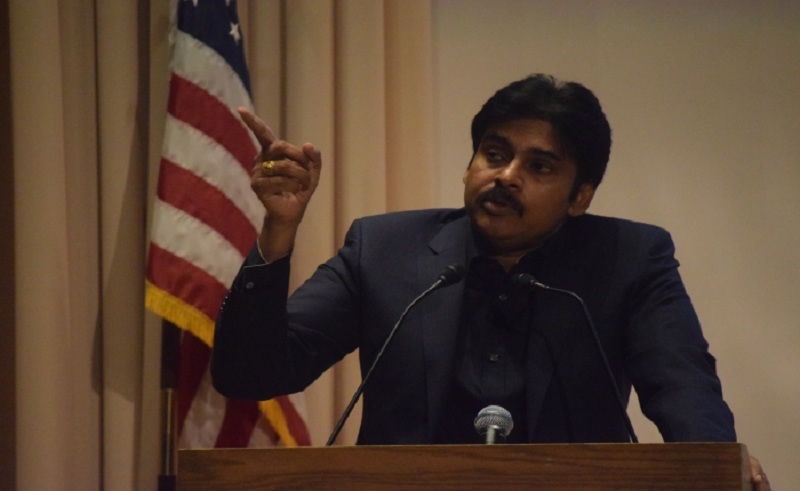 Janasena leader Muthamsetty Krishna Rao, brother of TDP MP Muthamsetty Srinivas Rao) and Spokesperson Addepalli Sridhar will be organizing fund raising events in USA. In turn, they are seeking Janasena ticket from Avanigadda and Rajamundry rural respectively.
Pawan is hoping to raise a fund of Rs 100 crores from NRIs through various events in USA. The events may include cultural activities including performances to film songs. Not yet known if Pawan performs. Pawan's ardent fan and Janasena follower Hyper Aadi is likely to actively take part in the events. The Jabardasth comedian has been away from the TV comedy show for a while. Buzz has it that he's also expecting Janasena ticket.