Manchu Manoj will be in the first place address situation that needs to be directed. Manchu hero has made an emotional video addressing Pranay murder which happened at Miryalaguda last week. Reacting to the video a section of society have trolled him and looped in his family members for taking a stand on the situation.
Despite Manoj response to each troller he took time and released a note addressing his intentions behind the video and the situation.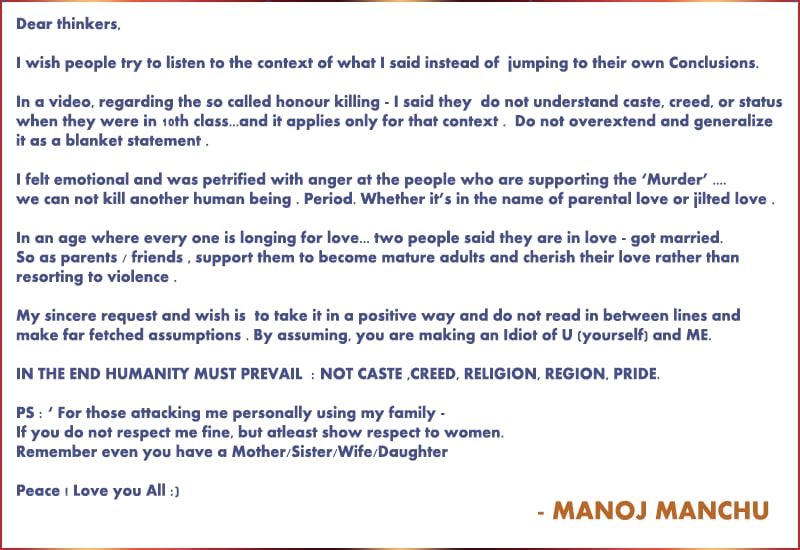 He stated that do not come to conclusions without understanding the context of his video. Don't misunderstand this letter as well as the reader and the writer both will end up as fools he mentioned. Concluding the letter he gave special notice to those who are looping their family into his opinions.