There are rumours on the entire BiggBoss Telugu season 2 show contestants that the candidates have entered the house with full preparation to win the title. Few housemates like Deepthi paid votes have come to limelight also.
On the other hand, the housemates blame Kaushal that he has got a paid votes on the name of Kaushal army but in fact, that isn't any paid army, it is a genuine fan following for Kaushal.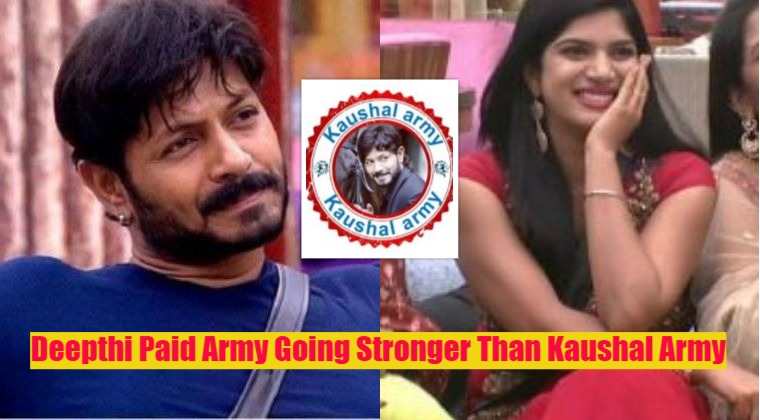 However, the Deepthi paid army is going stronger than Kaushal army these days. In Bigg Boss votes Deepthi is giving a tough competition to Kaushal and as of now, she is leading than Kaushal with a wide difference. If this maintains there is no surprise in Deepthi winning the title.