As every contestant in the house of Bigg boss says, Bigg Boss is a game of physical and mental abilities and strengths, somewhere the same rules are being followed by the show organizers. Why these doubts are raising is because of the dual elimination candidates list. Ganesh elimination is as expected but Nutan Naidu elimination is the shocking aspect for the Kaushal army as well as to the audience.
As everyone knows Kaushal army is making a huge difference in the eliminations right from the beginning. As the game show is reaching its final stage the show organizers are taking care over the show content to keep their viewership and also to control the fan groups. Ascertain fan groups are responsible for the eliminations of game-changing contestants in the show. To avoid such errors the Star Maa and Bigg Boss authorities have opted for dual elimination?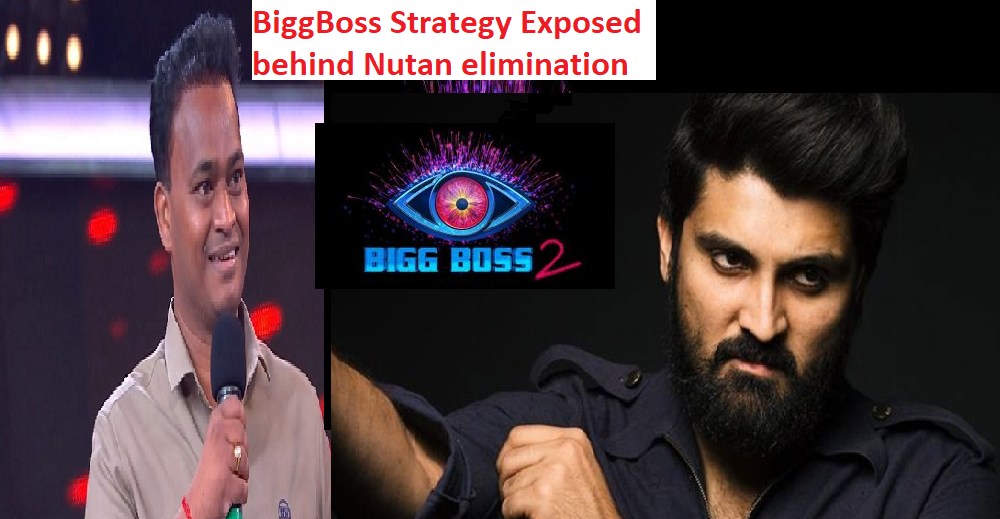 As per the sources, Nutan Naidu has got the second highest voting, but his re-entry  couldn't benefit the show much, secondly, after his re-entry, he was out of the show for a week over his arm injury. In the meantime Bigg Boss team has realized his presence in the show wouldn't bring them any content to the show thus he was eliminated this week.
The doubts that popping up are to eliminate Nutan was there a dual elimination? Or to encourage content did they save Amit and Samrat.