As per latest Film Nagar grapevine, Balakrishna will be visiting 65-feet cut-out of NTR Kathanayakudu at Nizampet X Roads on film's release day i.e. January 9th. Balakrishna will offer prayers to his father and former CM late NTR. Flowers will be showered from helicopter over the cut-out as per the buzz. Later, Balakrishna will visiting Brahmaramba and Mallikarjuna theaters in Kukatpally to cheer fans.
Balayya has the sentiment of offering prayers at Simhachalam before film's release. He also visits Brahmaramba and Mallikarjuna theaters on every film's release where benefit shows will be screened in early hours before morning show.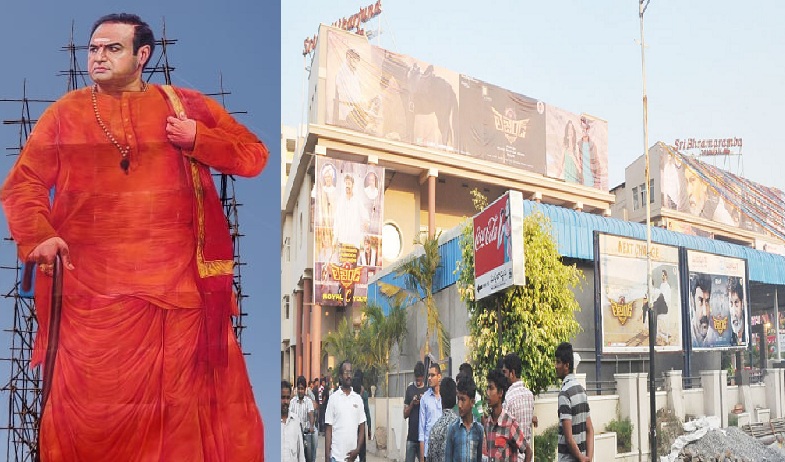 Reportedly, makers of NTR Kathanayakudu are seeking Telangana government's permission to hold benefit shows.
NTR Kathanayakudu will feature Rana Daggubati as Chandrababu Naidu and Kalyanram as Harikrishna. Bollywood actress Vidya Balan portrays NTR's wife Basavatarakam. Trailer of NTR biopic released recently is creating storm on social media clocking nearly 10 million views. Second part titled 'NTR Mahanayakudu' is slated to hit screens on February 7th.